Green Initiative: Project To Reduce Plastic Waste In Dialysis Units Proves Highly Successful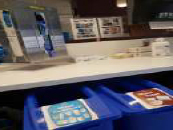 There has been growing interest in finding ways to deliver health care in more sustainable ways, including reducing the amount of plastic waste associated with dialysis. In line with this goal, two dialysis units in BC sought to investigate how interventions (e.g., education, increasing the number of recycling bins available) could impact recycling practices among staff. The results show that these easy-to-implement interventions could divert hundreds of bags of plastic waste from the landfill each year.
A single dialysis treatment produces an average of 2.5 kg of waste, some of which is recyclable plastic. With more than 1,400 in-centre hemodialysis patients in the province of BC alone, this results in nearly 550 tonnes of waste annually. Encouragingly, the desire to address the issue of plastic waste is strong among many staff in dialysis units, as demonstrated by this recent study.
"There's tremendous enthusiasm to do right for the environment now, but people don't know how to incorporate that into their daily work in a hospital or dialysis setting," explains Dr. Caroline Stigant, a nephrologist at Royal Jubilee Hospital in Victoria, who was involved in the recycling project.
A major challenge, she notes, is that plastic and paper waste must be sorted properly – if just 10% of garbage or nonrecyclable plastic waste makes it into the recycling bin, the contents are considered "contaminated" by recycling collectors, and all of the contents in the bin go to a landfill instead.
To foster better recycling practices, two groups - one at Royal Jubilee Hospital and the other at St. Paul's Hospital in Vancouver - sought to implement and evaluate interventions within their dialysis units.
First, medical staff volunteers did a baseline assessment of recycling practices, by visually assessing the amount of recyclable material in a given bin (this is a common method of measuring waste, to avoid handling of biohazard materials). As per the recycling guidelines, if an estimated 0-9% of the bin was contaminated with garbage or plastic that was not recyclable, the contents were deemed suitable for recycling. Next, project volunteers implemented the interventions, which included increasing the number of bins at some sites, ensuring the bins were placed in accessible areas, and hanging educational posters above the bins with pictures of which plastic or paper products were recyclable. At Royal Jubilee, direct discussions with staff regarding good recycling practices also took place.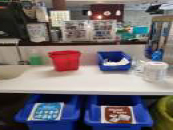 The post-intervention assessment of recycling practices showed a dramatic improvement. At Royal Jubilee, recycling of plastic increased from 44% to 74%; at St. Paul's, the amount of plastic waste recycled went from 83% to 100%.
Dr. Justin Xin Bo Cheng is a nephrology fellow at St. Paul's who helped analyze the data and co-lead the study. He reflects that education and accessibility of bins were the biggest reported barriers from staff, and adds that these issues could be easily addressed at most dialysis centres. He also notes that many staff members approached him to discuss their desires and innovative ideas to improve recycling at the workplace.
"There is so much enthusiasm for projects focused on sustainability and I think what we demonstrated is that perceived barriers can be overcome," says Cheng, noting that this initiative required no extra funding apart from a one time cost of bin purchase. "There's no project that is too large or small, and once you get some momentum going, more people will join in."

While the results of the study are encouraging, Dr. Stigant points out that recycling is only one aspect of achieving a more environmentally-friendly health care system. Ultimately, she notes, interventions to prevent chronic kidney disease, as well as optimizing transplantation in eligible patients, have the potential
to significantly reduce the need for plastic waste associated with dialysis.
http://www.bcrenal.ca/research/bc-kidney-research-infocus/2022/project-to-reduce-plastic-waste-in-dialysis-units